recipient_import_and_syntax_issues
Your recipients lists must follow a certain syntax. If there is a obvious error in the syntax (e.g. a missing character) LUCY will import the mail, but the campaign log will display an error and the mail server might stop sending mails at the position where the error happened. Here is an example of such an error: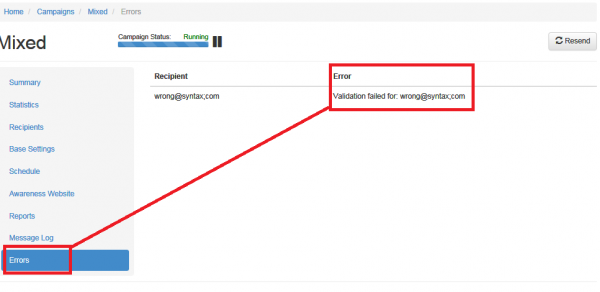 To resolve this click on the recipient link in your campaign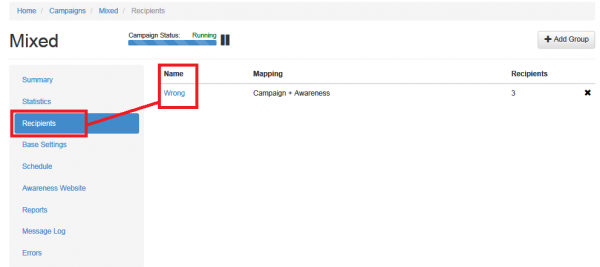 and then delete the recipient(s) that caused the error:

In order for LUCY to start the mailing service again and continue sending mails within the campaign you need to STOP the campaign and then immediately START it again. LUCY will start sending mails again (but it won't send mails, which have already been sent). Attention: DO NOT press "RESTART". This will delete all your statistics and resend mails to all users again.
recipient_import_and_syntax_issues.txt · Last modified: 2019/07/25 12:49 by 127.0.0.1
---