S/MIME Certificate
Lucy emails (both attack and awareness) can be sent digitally signed using S/MIME method. Lucy can generate digital signature file or use the certificate issued by internal CA.
In order to enable S/MIME signature simply proceed to the Mail Settings within the scenario (Attack Settings or Awareness Settings). Check the Use S/MIME Certificate checkbox and upload the certificate file and key file. Click Save. Emails sent within this scenario will be delivered with digital signature.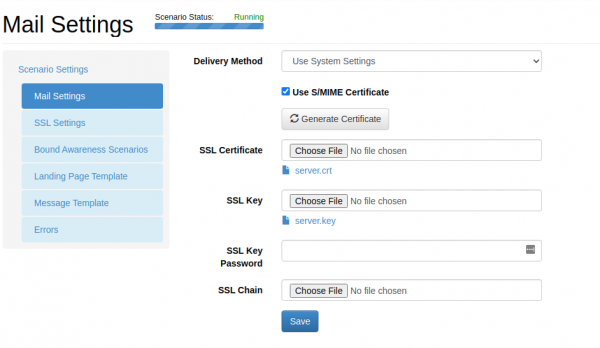 Also, Lucy can create self-signed S/MIME certificates that can be also added to the emails. Simply press the Generate Certificate button and fill out the required fields according to the scenario. Click Generate and Save.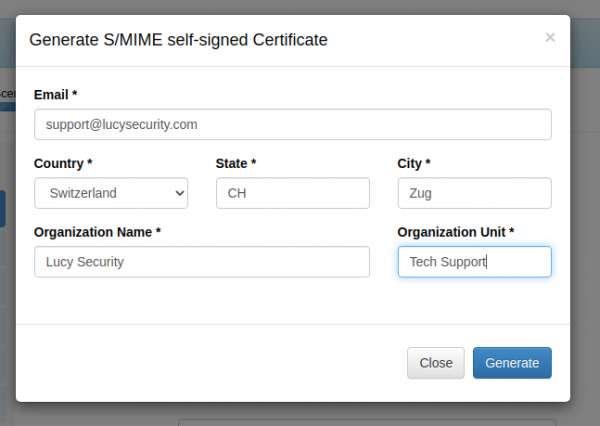 s_mime_certificate.txt · Last modified: 2021/03/05 23:20 by lucy
---