Gmail Plugin & Deployment
This is a dedicated article for the Gmail Report Plugin.
It's supported only by the Gmail Environment.
The Gmail Report Plugin works similar to the Outlook Plugin but is used only within the Gmail client.
The set of supported features are listed in the comparison table in the main article.
Download Gmail plugin archive from Lucy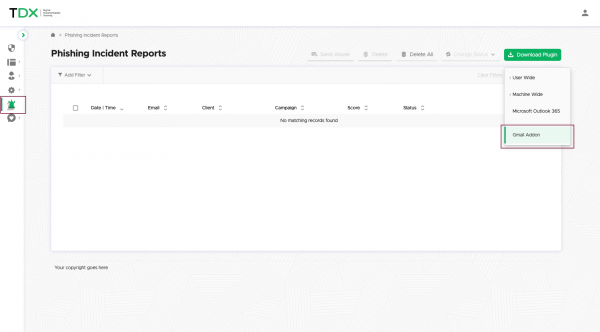 Unzip the archive, there should be 2 files, "code.js" and "appscript.json".

A new tab will open, copy, and paste the content of code.js → Press the Save button.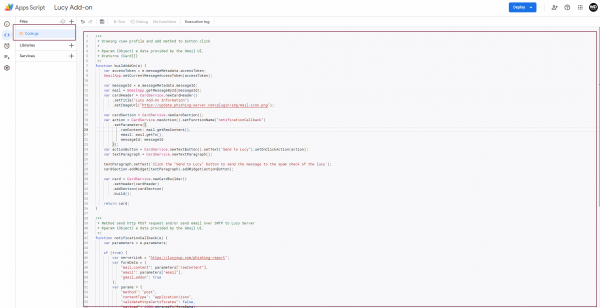 Switch to Legacy Editor and navigate to View → Show manifest file - Once ticked, click on editor on the left menu panel, you should now see "appscript.json"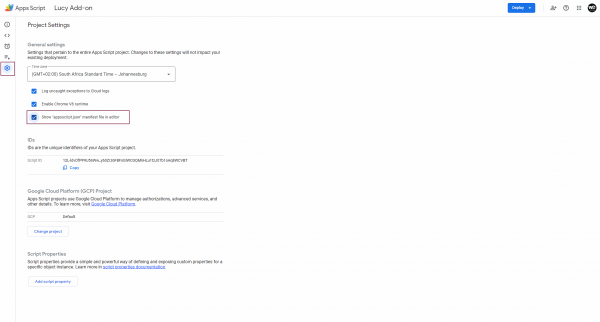 appscript.json should open in the editor.

Copy and paste the content of the appscript.json from the downloaded file → Press the Save button.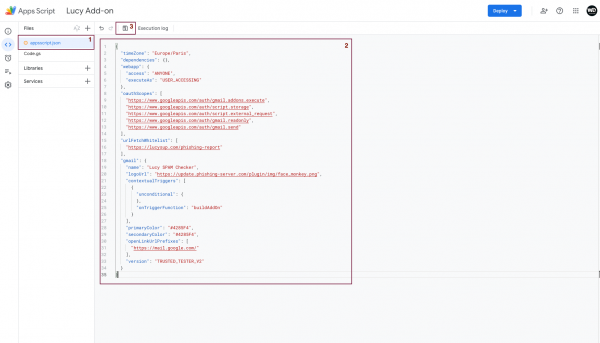 - FYI - If you getting the below error when running the function, kindly ignore it and proceed with deployment.

Publish → Deploy
Install this add-on
gmail_plugin.txt · Last modified: 2023/02/07 13:22 by editor6
---