Table of Contents
About Benchmarks
You can set a Benchmark for a campaign (when you start a campaign). The Benchmark will allow you to compare results from different campaigns and sectors with each other (in case you use LUCY for performing phishing campaigns against multiple clients). The benchmark uses an internal database and no data every gets submitted to our server. Only if you use LUCY for the very first time, you will get asked once, if you want to participate in submitting anonymous data. The default value is no submission of anonymous data. Your answer will get stored within the advanced settings: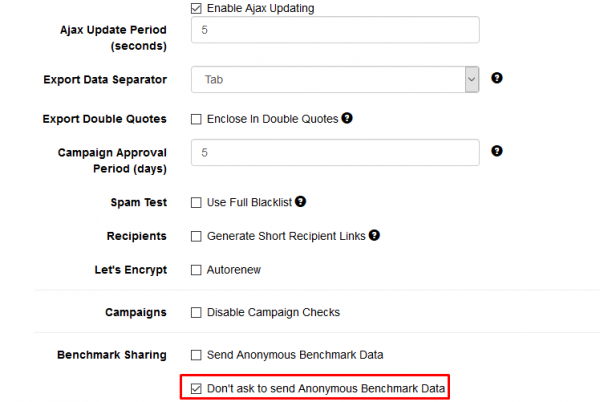 By default the industry field is empty. The more tests you do, the easier it will be in future to compare the results with each other if you allocate a Benchmark for each test. Benchmark results are not shared among LUCY installations. No campaign data will be ever transmitted to external servers.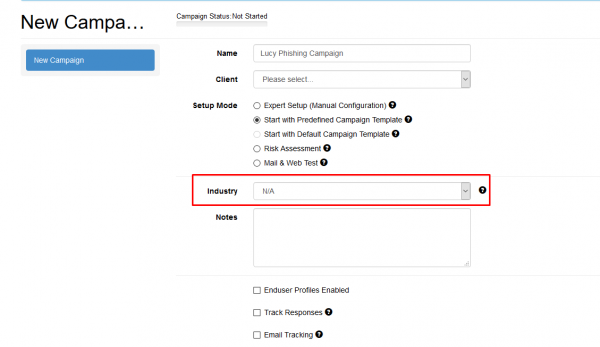 Your Benchmark values can be edited under "Settings\Benchmark Sectors".



How to add custom sectors
benchmark.txt · Last modified: 2019/07/25 12:49 by 127.0.0.1
---